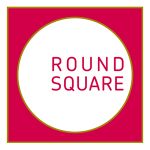 "
There is more to us than we know."
 — Kurt Hahn
Round Square is an international network of 200 like-minded schools in 50 countries that connect and collaborate to offer world-class programmes and experiences that develop global competence, character and confidence in our students.
SMS is pleased to be part of the Round Square organization, promoting its IDEALS in our school community.  The pillars of Internationalism, Democracy, Environmentalism, Adventure, Leadership and Service are fostered throughout the school and practiced in conferences, exchanges and service projects available to our students. Through optional travel to other Round Square schools and countries, our students receive an unparalleled opportunity for experiential, personal and ethical learning as well as the development of leadership skills, self-confidence and empowerment. Our students foster life-long friendships with students throughout the world and gain confidence and compassion to meet the future challenges awaiting them with tolerance, respect and mutual understanding.
In 2018, Grade 8 students travelled to Bogota, Colombia to participate in the Regional Round Square conference. In 2019, two groups of Grade 7 and 8 students are travelling to the Galapagos and to Kenya.  These trips focus on cultural understanding, environmental sensitivity, hands-on service opportunities and adventure. We hope to host a contingent from Colombia in May of 2019.