Hello,
Welcome to SMS (Sunshine Montessori School). We hope that through this website, you will come to understand who we are, and want to make an appointment to visit the school.
Rooted in Montessori philosophy, SMS is an exceptional place where joy and purposeful learning are on full display at every level from Prima Casa to Grade 8. The classrooms are carefully curated to nurture and further each student's academic, social, and emotional development. The teachers are experienced, highly trained, and take a personal interest in guiding their students' specific needs in an engaging and meaningful learning environment.
SMS graduates emerge as socially responsible, intellectually curious, high academic achievers in high school, university, and beyond. They are known for their unmistakable ease and self-confidence, and their ability of skillful collaboration and thoughtful leadership translate into valuable real-life skills.
The combination of programs, our robust enrichment offerings, the facility and location, and most importantly, our teachers and students create an exceptionally strong, caring community. We look forward to sharing the true value of an SMS education with you and your children very soon.
With kind regards,
Cynthia Bradshaw Head of School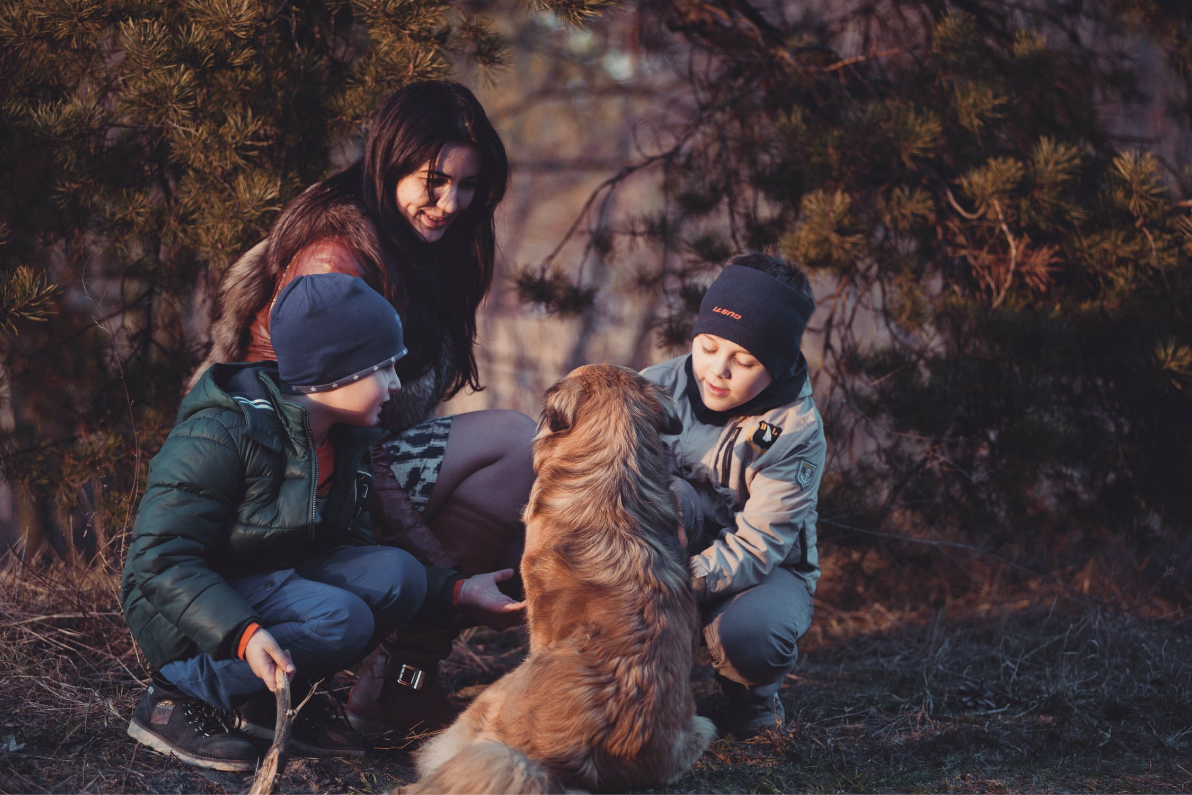 Community Service
One way that children learn the significance of their own actions, is through acts of kindness. "They (children) will imitate us in any case. Let us treat them, therefore, with all the kindness which we would wish to help develop in them."  Maria Montessori
At SMS, awareness of those in need, whether it be a school mate, a community need, or a global need is a tenet of our philosophy.  While we do not fundraise for our own needs, we do raise funds for our community, those in need and causes that students feel strongly about.
From the youngest students to our Junior High students, we encourage students to be aware of needs around them and we help facilitate solutions and actions to help. From simple drives such as collecting food for the Food Bank to more complex and far-reaching endeavours such as students cleaning up garbage from the Mangroves in the Galapagos Islands, we foster understanding, compassion, and resourcefulness.
As students leave our school after Grade Eight, we know they head into the world eager to contribute and to continue experiencing the joy of giving back.
We love to hear from our parents!
"Our daughters have been at SMS through the Prima Casa, Casa and the Elementary programs. The prepared environment of the Montessori classroom and systematic introduction of concepts and materials were exceptional. The teachers were nurturing and conveyed respect for all children. The first three Elementary years provided a strong foundation in math and science. In our interconnected world, the cosmic curriculum empowers children to grapple with big ideas and creates the conditions for exploring many concepts in depth. During the various waves of COVID, the communication and response from the school has been very thoughtful. The teachers have helped and guided our
children and us through the many developmental stages and growing pains that are a natural part of the early years. We feel fortunate to be part of the SMS community."
The Benjamins
"We love SMS! Jerry has been attending SMS for almost 10 years starting from Casa. SMS not
only provides excellent academics it emphasizes the importance of being kind, responsible people. The programmes and clubs at SMS are fantastic, especially IGNITE, and truly benefit our family. The teachers and administrators are very nice and talented, making Jerry always feel very confident and happy while learning. During the last two years of the pandemic, SMS has built a stronger community and provided a nurturing, safe atmosphere for the students. We feel Jerry will be well prepared for secondary school and have a solid foundation to allow for success in the future."
Parents of SMS Graduate
"As parents, nothing is more important to us than to invest in the development of our children in every facet of their growth – Academically, socially and mentally. We have been very fortunate to be part of the SMS community that has given our girls the opportunity to thrive in all of these areas. The academic programs, the focus on building strong communication, social and emotional skills, the nurturing environment and teachers and staff that are so dedicated to seeing that these children thrive, are all aspects that make SMS second to none. We could not be more pleased with our decision to have our girls attend SMS."
Parents
"SMS is a second home to our son for over 7 years now. There has never been a day where he is not enthusiastic to go to school. The classes have been very conducive for his learning experience which sparks creative and critical thinking. Even during this pandemic where the students had to do online classes, SMS has been extremely organized in scheduling the activities and classes. And when they were all ready to go back to school, SMS has
prepared everything for the kids to go back safely. All the teachers and staff are very kind, friendly and caring. Thank you SMS for helping our son to be a well-rounded person."
Geraldo and Sienny
"We have been part of the SMS community since 2018 and currently all three of our children attend SMS. The teachers and staff are wonderful and encourage students to become independent, life-long learners using Montessori education methods. Our kids are happy, engaged, and continuously learning. We know we made the right choice with SMS!"
Amina & Thusenth
"We are grateful for the rich learning environment, the dedication of the teachers, and organizational attention of the staff, that makes SMS a great school for both of our kids. We especially appreciate the individualized attention teachers provide to the children to help them develop their unique interests and personalities. It has been incredible to see their skillset growth in math, language, science, combined with their empathy for the community and appreciation of social causes."
Komal & Sunny