Prima Casa & Casa Programmes
"Your little sons and daughters are men and women in the making. Let them keep their childish secret and you will have the satisfaction of having them turn to you for help when they need it, and you will see over the years how the secret of their childhood grows into adult firmness of character and a fine independence."
-Dr. Maria Montessori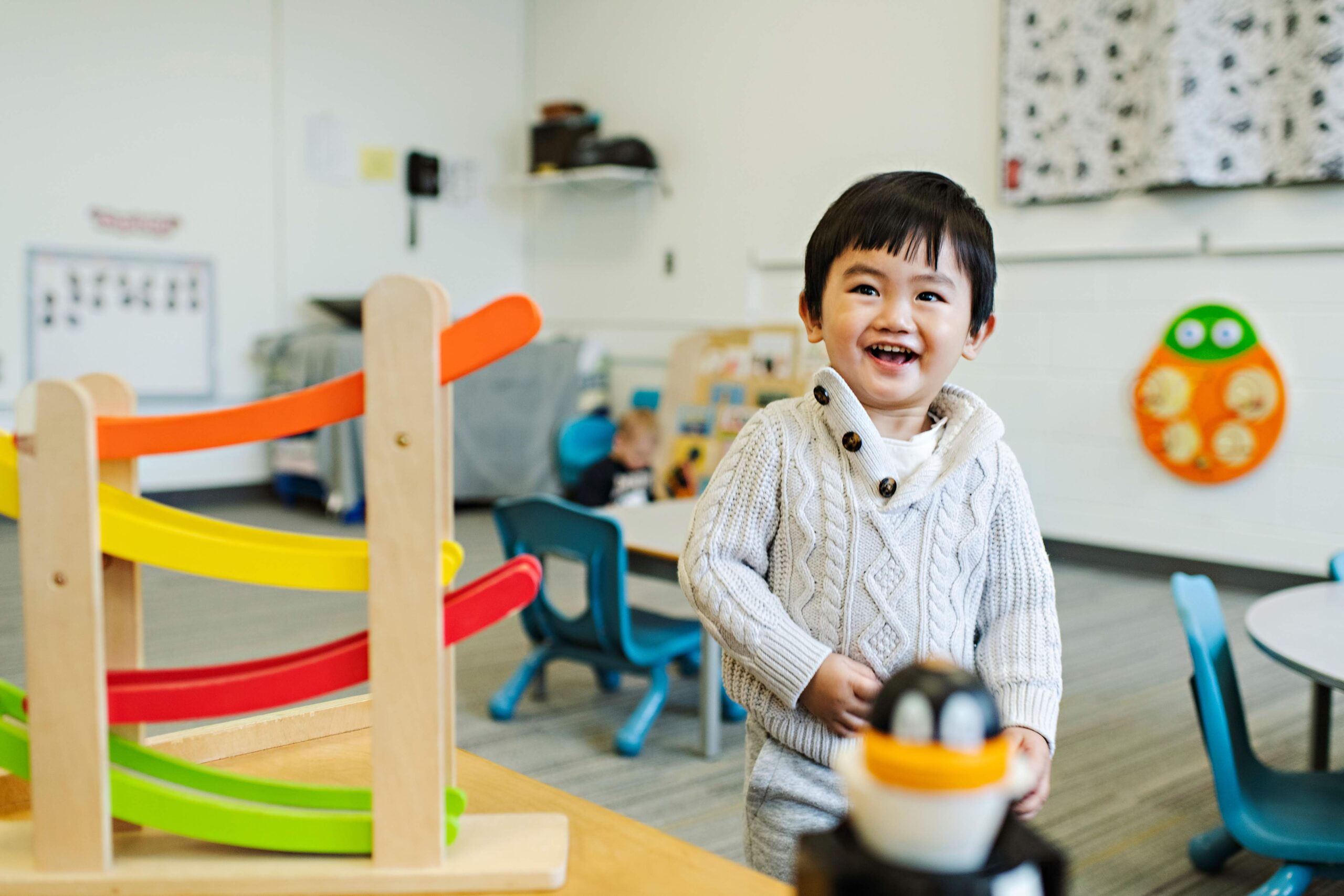 The capacity for wonder in children entering the Prima Casa and Casa programmes is limitless. These children are profoundly eager to learn. Our highly-skilled professional Montessori teachers guide this enthusiasm with curriculum and hands-on materials in areas such as: Practical Life, Sensorial, Mathematics, Language and Culture. In addition, the children have daily French and weekly visits from our music and physical education specialists.
Children have the freedom to choose from demonstrated activities and may repeat or extend these activities independently or in small groups. Teachers offer careful guidance so that students balance their choices from all areas of the curriculum.
The outcome is helping our youngest students lay the foundation for good work habits, positive self-image and a confident, self-motivated attitude toward future learning.
Our Prima Casa and Casa programmes extend well beyond day care! Students in these classes are actively engaged in a carefully prepared learning environment.
Children in the Prima Casa classrooms are between the ages of 2.5 and 4 years and working on/completed toilet training. The school day is from 8:30 a.m. – 3:30 p.m.
The Casa classrooms ring with the sounds of children from 4 to 6 years old. The programme runs daily 8:30 a.m. – 3:30 p.m.
Inquire Now
Lower Elementary (Grade 1-3)
"That humanity which is revealed in all its intellectual splendour during the sweet and tender age of childhood should be respected….Education cannot be effective unless it helps a child to open to life. "
– Dr. Maria Montessori
In the Lower Elementary programme these young learners are fascinated to learn more about the world around them, how it works, and their place in it.
Students entering the Elementary programme from Casa possess fundamental skills in reading, writing, math, geometry, and culture and are ready to build upon these skills and apply them to their many interests. These core areas of study are complemented with studies with our Specialist teachers in French, Art, Drama, Music, and Physical Education, and include a variety of carefully planned outings into the community.
The programme is hands-on, experiential and collaborative, and promotes an environment of mutual respect and appreciation.
After school and lunch hour sports clubs, choir and special interest clubs are available to meet the growing social needs of the older children.
Inquire Now
Upper Elementary (Grade 4-6)
"…a child occupied with matters that awaken their interest seems to blossom, to expand, evincing undreamed of character traits; their abilities give them great satisfaction…"
– Dr. Maria Montessori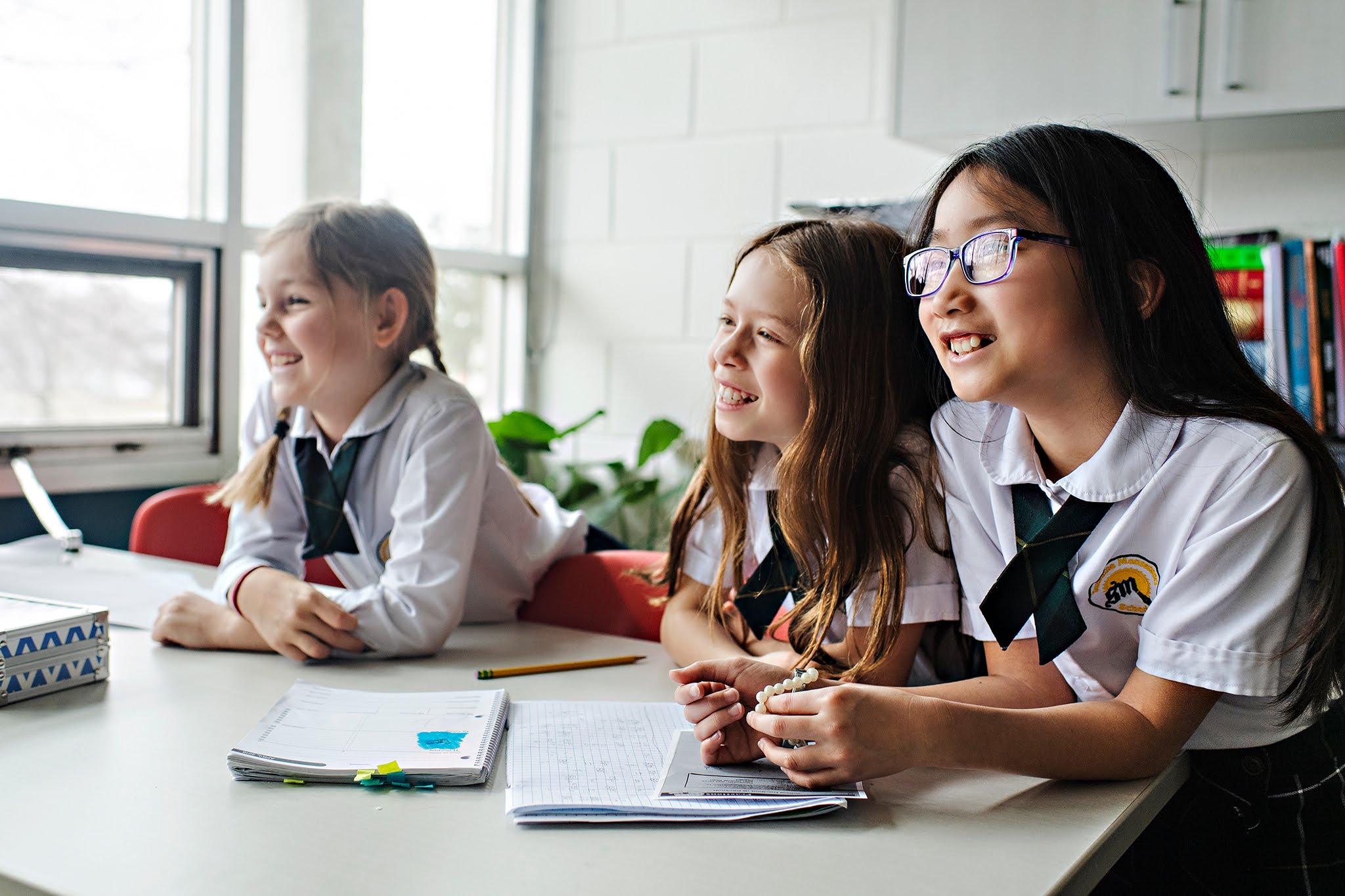 Upper Elementary students continue to learn in an enriched and stimulating classroom environment where they are guided and encouraged to make responsible choices and to take ownership of the education process as they work with materials that emphasize reason, relationships, analysis and abstraction. Students begin to be exposed to additional specialist teachers.
Students take an active role in the learning process and are able to move beyond the curriculum in any discipline. The multi-age grouping also allows for leadership experiences, as well as group and individual collaborative projects. All students benefit from a nuanced learning environment that balances collaboration and community with individual development.
What we witness with these children is a refinement of their abilities to understand their role in a larger world and comprehend that with freedom comes responsibility.
Our Upper Elementary experience is about balancing core capabilities with self-directed learning that allows for learning without limits.
Inquire Now
Junior High (Grade 7-8)
"The gardener does not make a plant grow. The job of a gardener is to create optimal conditions."
― Sir Ken Robinson
When SMS students reach the Junior High programme we witness the genuinely life- changing impact of a Montessori education. These young people still burst with the enthusiasm for learning and that energy is coupled with a profound capability to adjust, pivot and adapt to changing circumstances. It is a time when the skills they have absorbed through guided study in Literature, Mathematics, Science and Technology, Media Studies, Dramatic Arts, French, Physical Education, Music, and Research come to the fore. Students also benefit from the guidance of additional specialist teachers.
These are young men and women well-prepared for high school and eminently capable of moving forward upon graduation. They routinely move on to a variety of secondary school settings including International Baccalaureate (IB), specialized programs private and public schools.
Inquire Now